The Elite Commercial Remodeling Services by
IronBuilt, Inc.
It is time to elevate your business spaces with IronBuilt, Inc.'s exceptional commercial remodeling services. With 17 years in business and over 40 years of industry experience, our family-owned firm serves Los Angeles & Kern County, turning commercial spaces into thriving business environments.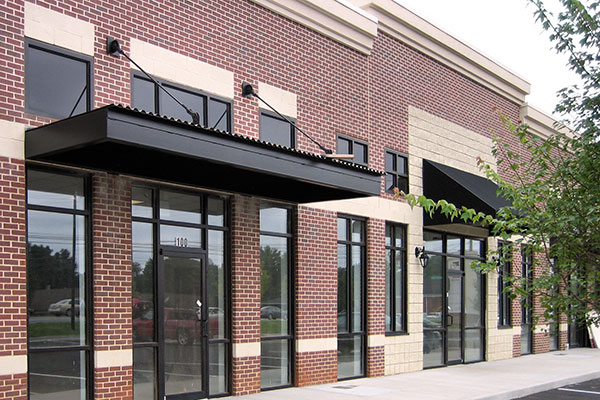 Comprehensive Commercial Remodeling Services
IronBuilt, Inc. caters to diversified needs across Los Angeles & Kern County. Our in-house designers integrate aesthetics and functionality to create dynamic and modern workspaces.
Our services include:
Space Planning and Design: Our commercial remodeling team will collaborate with you to plan and design a functional and appealing workspace that meets your business needs and enhances productivity.
Interior and Exterior Renovation: We offer comprehensive renovations, including interior improvements like office layout changes, lighting upgrades, and installation of modern fixtures, as well as exterior enhancements, such as façade improvements and landscaping.
Compliance and Code Upgrades: We ensure that your commercial space complies with all necessary building codes and regulations, making necessary upgrades to meet safety and accessibility standards for your employees and customers.
Commitment Beyond Construction: A Promise of Integrity and Communication
As familial values imbue our business, we pride ourselves on embodying integrity and maintaining clear communication. Involved and informed, you remain at the heart of every decision, ensuring a seamless remodeling journey.
Customized Commercial Visions
Our commercial remodeling services are not a one-size-fits-all service. Understanding that every business has unique needs and visions, we individualize our approach, reflecting your identity and enhancing functionality in the remodeled space.
Adherence to Schedule and Budget Is Paramount
We value your time and treat your investment with utmost respect. Adhering strictly to the predetermined schedule and budget, our commercial remodels remain hassle-free, focused, and efficient.
We Are All About Conservation and Efficiency
At IronBuilt, Inc., our commitment to the environment shines through in our commercial remodeling services. Incorporating sustainable, eco-friendly materials and energy-efficient designs, we contribute towards environmental conservation and ensure savings on utility costs.
Extra Perks: Veterans Discounts, Free Estimates, and Consultations
Our appreciation for our veterans is reflected in the exclusive discounts they receive on our services. Free estimates and consultations will empower you to make informed decisions regarding commercial space upgrades.
Reach Out to Get Started on Your Remodeling Adventure Today
Upgrade your commercial spaces for success with IronBuilt, Inc. Contact us at (661) 209-1480 or connect with us on Facebook. Experience commitment and artistry combined with IronBuilt's stellar commercial remodeling services.