Why Choose
IronBuilt, Inc.

: The Expert Remodeling Contractor

When it comes to remodeling and construction, choosing the right partner is crucial. At IronBuilt, Inc., a family-owned firm, we bring 17 years in business and over 40 years of cumulative experience as a remodeling contractor. Based in Lancaster, CA, we serve clients with pride and dedication across Los Angeles and Kern County, CA.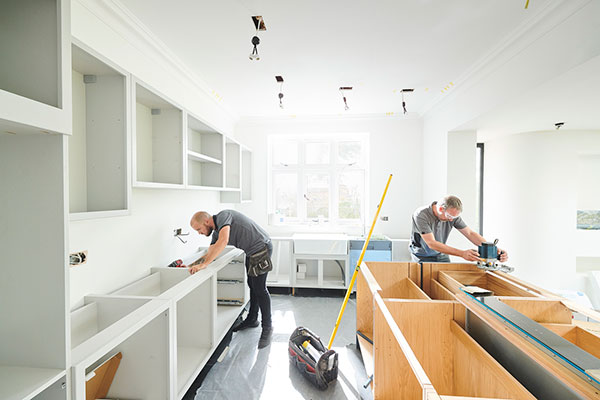 Immense Experience and Reputation
Our decades of hands-on experience across various remodeling projects allow us to deliver seamless and high-quality results predictably and consistently. Whether it's a residential venture, kitchen remodeling, bathroom remodeling, ADU, a custom home build, or a commercial revamp, we've got it covered as a seasoned remodeling contractor.
The Unwavering Integrity and Communication of IronBuilt
Rooted in strong family values, IronBuilt, Inc. stands synonymous with integrity. We believe in open, transparent, and constant communication, ensuring you're involved in every step of your remodeling journey. We keep you apprised of developments and changes, ensuring no surprises and complete satisfaction.
Tailoring Spaces with Our In-House Designer
Our in-house designer's skills shine through in every project we undertake, translating your unique visions into impressive realities. The designs, melding functionality and aesthetics, are tailor-made to match your lifestyle and tastes.
Offering Veteran Discounts and Free Consultations
As our contribution to those who've served our nation, we're proud to offer special discounts for veterans. We also believe in helping you make informed decisions, so we provide free estimates and consultations.
Moreover, we take pride in offering flexible financing solutions so you don't have to break the bank when undertaking a remodeling project.
Timely Completion without Compromising Quality
At IronBuilt, Inc., we pride ourselves on completing projects within the agreed-upon timelines without compromising workmanship and quality. Your satisfaction is our top priority, which shines through in our efficient and meticulous approach to every project.
Take the Next Step with IronBuilt Now
Take the first step towards transforming your space by choosing IronBuilt, Inc. as your remodeling contractor. Contact us today at (661) 209-1480. You can also message us on Facebook to start your journey towards the space of your dreams.