The Best Residential Remodeling Services by
IronBuilt, Inc.
When it comes to giving a new outlook to your home, nothing can be better than IronBuilt, Inc.'s dedicated residential remodeling services. Our family-owned firm has served Los Angeles and Kern County, CA, for 17 years. Our vast experience of over 40 years in the remodeling industry brings impeccable craftsmanship and a keen eye for detail.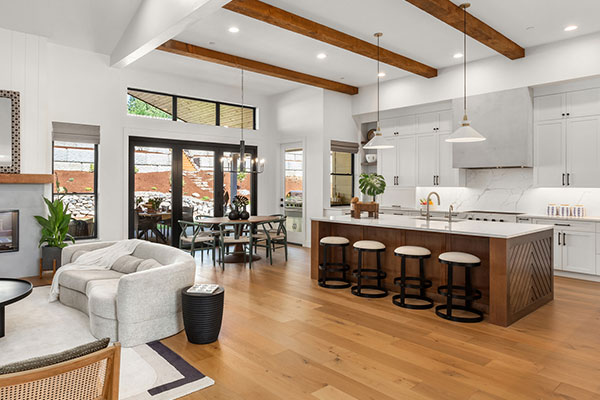 Empowering Homes with Elegance and Functionality
We bring transformations that redefine aesthetics and functionality in every residential unit. Our services cover everything from comprehensive home remodeling and stunning kitchen and bathroom remodels to building custom homes and ADUs. As your chosen provider of residential remodeling services, we leave no stone unturned to breathe a fresh lease of life into your homes. We focus on understanding your unique needs and preferences to create bespoke designs and finishes that perfectly reflect your desired style.
Committed to Integrity and Crystal Clear Communication
Honesty is our core principle. Our services are transparent, with no hidden costs or surprises. We pride ourselves on our clear and consistent communication with all our clients. Progress updates change, and we keep you informed every step of the way.
Unleashing Creativity with Our In-House Designer
With our in-house designer, your remodeling project stands apart with its unique blend of style and comfort. We tailor each design to align with your vision exquisitely, turning your dream homes into a reality.
Claim a Veterans' Discount or a Free Consultation by Getting in Touch
Our dedication extends to honoring those who have served the nation. We offer special discounts to veterans alongside free estimates and consultations that contribute to informed decisions for your dream spaces. Build a home that mirrors your dreams by opting for IronBuilt, Inc.'s residential remodeling services today. Contact us at (661) 209-1480 or connect with us on Facebook to start your remodeling journey.