Trust the Best Custom Home Builders:
IronBuilt, Inc.
IronBuilt, Inc. can transform your dreams into reality. With over 17 years in business and over 40 years of collective industry experience, our family-owned firm operates out of Lancaster, CA, serving Los Angeles & Kern County regions.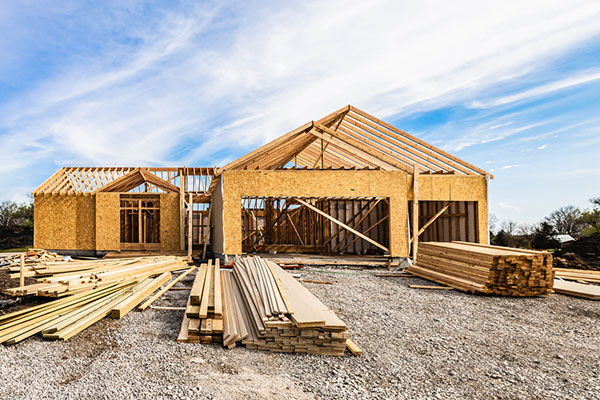 Experienced and Trustworthy Custom Home Builders
We create personalized spaces that reflect your individuality. Our in-house designers work with a vision specific to you, building the home you've always dreamt of living in from scratch.
Here's how we can help:
Architectural Design and Planning: Our experts will work with you to design a unique and personalized home, ensuring it matches your vision and requirements while adhering to local building codes and regulations.
Construction and Project Management: We handle all aspects of the construction process, from site preparation to the final touches, ensuring quality craftsmanship, timely completion, and efficient project management.
Interior and Exterior Finishing: Our services encompass everything from selecting and installing interior finishes like flooring, cabinetry, and fixtures to exterior finishing elements such as landscaping, siding, and roofing to create a fully realized and aesthetically pleasing custom home.
Your Home Building Partners Rooted in Integrity and Communication
We stand out with our skills, a deep commitment to integrity, and constant, clear communication regarding custom home builders. We establish transparent relationships, letting our work speak for us and ensuring you're privy to every step of the process.
Quality and Precision: The
IronBuilt, Inc.

Promise

IronBuilt, Inc. embodies two key principles—top-notch quality and precise execution. Each home we build carries a unique charm, furnished with unparalleled craftsmanship that our custom home builders take great pride in.
Eco-Friendly Building Practices
Incorporating sustainable solutions into our custom home builds, IronBuilt, Inc. pays careful attention to eco-friendly practices and energy efficiency. Our custom home builders source environmentally responsible materials and create designs to minimize environmental impact.
Long-Term Savings and Benefits
With an eco-conscious approach, our custom home builds help preserve the environment and ensure long-term savings. Reducing energy consumption and utility costs results from the intentional green design elements integrated into your beautiful home.
Affordable, Quality Homes with Added Benefits
Recognizing the exemplary service of our veterans, we offer exclusive discounts on our custom home builds. In addition, we provide free estimates and consultations, empowering you to make an informed decision while planning your dream home.
IronBuilt Can Turn Your Vision into Reality Now—Get in Touch for More Information
Your dream home awaits! Get in touch with IronBuilt, Inc. at (661) 209-1480. You can also find us on Facebook. Experience the difference with IronBuilt, Inc., your expert custom home builders.