Get the Unmatched ADU Design and Build Services from
IronBuilt, Inc.
Discover seamless ADU (Accessory Dwelling Unit) solutions with IronBuilt, Inc.'s exceptional ADU design and build services. With 17 Years in business and over 40 years of industry experience, our Lancaster, CA-based team serves Los Angeles and Kern County, offering unparalleled quality and style to your living spaces.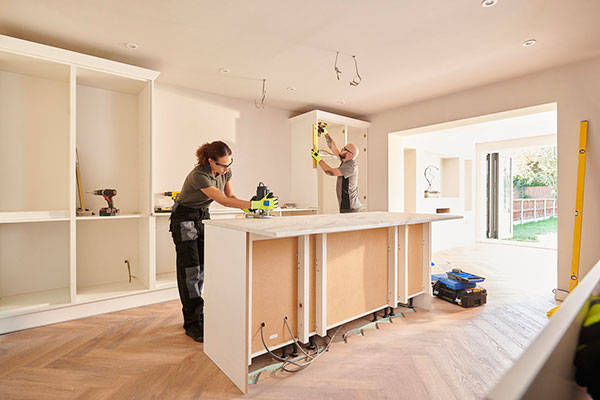 Excellence in Accessory Dwelling Units
As a family-owned business, IronBuilt, Inc. innovates living spaces with customized ADU design and build options catered to your specific needs. Our dedicated in-house designers fuse elegance with functionality, carving out efficient concepts for additional living quarters within your property.
Meeting Diverse Needs with Customized & Versatile ADU Options
IronBuilt, Inc. ensures adaptability and efficiency in ADU creation, offering myriad options within the established building codes. From attached or detached units to garage conversions, our ADU design and build services deliver the perfect blend of aesthetics and functionality, gracing your property with bespoke spaces.
A Commitment to Integrity and Effective Communication
We pride ourselves on the integrity and transparency that form the bedrock of our values. With IronBuilt, Inc., expect clear, constant communication, ensuring a smooth and streamlined delivery from concept to completion.
An Unmatched Eco-Friendly Approach
IronBuilt, Inc. is committed to sustainable solutions, incorporating green design elements and energy-efficient materials into our ADU design and build projects. We offer a responsible approach to creating living spaces that benefit our clients and contribute positively to the environment.
We Prioritize Strict Adherence to Regulations
We understand the importance of compliance with local regulations and zoning requirements for ADU construction. Our team ensures that each project meets the necessary approval criteria while crafting innovative living spaces that add value to your property.
Connect with Us to Embrace Your Dream Home Transformation
Ready to expand your living spaces? Get in touch with IronBuilt, Inc. at (661) 209-1480. You can also connect with us on Facebook. Experience precision and care with IronBuilt, Inc.'s unmatched ADU design and build services.