Get the Best Bathroom Renovation Services by
IronBuilt, Inc.
Experience the transformative power of IronBuilt, Inc.'s superior bathroom renovation services. Based in Lancaster, CA, and serving Los Angeles and Kern County, we've been bringing our expertise in remodeling to local homes for 17 years, with 40 years of industry experience supporting our practices.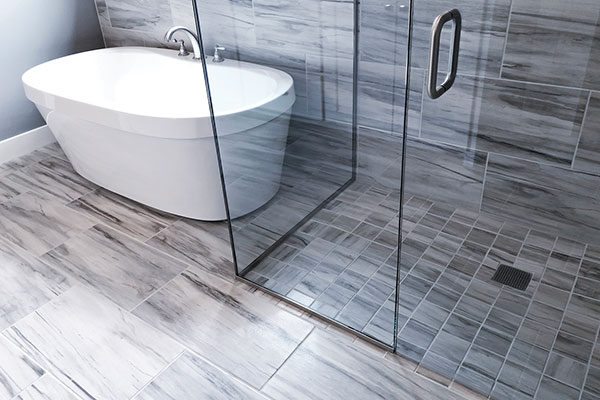 Upgrade Your Bathrooms with Our Classy Designs
Our bathroom renovation services are tailored to offer an extraordinary journey from mundane to contemporary. Your bathroom is more than just a utility space; it's a place to unwind and rejuvenate. We transform it into a sanctuary, reflecting your taste and brimming with luxurious comfort.
Our bathroom remodeling services include:
Bathroom Design and Planning: Our expert remodeler will collaborate with you to create a well-designed and functional bathroom space that matches your preferences and needs.
Shower and Tub Installation: We offer professional installation of showers and tubs, ensuring they are secure, stylish, and meet your bathing requirements.
Tile and Flooring Upgrades: Our team can transform your bathroom by upgrading the tiles and flooring with high-quality materials, enhancing both aesthetics and durability.
Vanity and Sink Replacement: We provide services to replace vanities and sinks, offering improved functionality and a fresh look to your bathroom.
Plumbing and Fixture Installation: We can install or upgrade plumbing systems and fixtures, ensuring your bathroom functions efficiently and has a modern appearance.
Unrivaled Execution with Consistent Transparency
IronBuilt, Inc. is built upon a family-owned business model fortified with the key values of integrity and communication. Ensuring every stage resonates with transparency, we strive to achieve customer delight through a seamless remodel journey.
Expert Solutions with an Eye for Detail
Re-imagine your bathroom space with our in-house designers. We curate bathroom designs catering to diverse aesthetics while incorporating your specific functionality needs, creating the perfect fusion of opulence and practicality your bathrooms deserve.
Honoring Service with Exclusive Veteran Discounts
We salute our heroes with exclusive veteran discounts for our bathroom renovation services. Additionally, we guide you through your remodeling decisions with free estimates and consultations, making the process easy and stress-free.
A Devotion to Perfection and Timeliness
We comprehend the significance of punctuality in translating your dream bathroom into reality. IronBuilt, Inc.'s commitment to timely project completion complies with our unwavering devotion to delivering top-notch quality.
Reach Out to Us to Build Your Ideal Bathroom Space with IronBuilt
It is time for a stellar remodeling journey with IronBuilt, Inc. Call us at (661) 209-1480. You can also connect with us on Facebook. Partner with us and unveil the distinction of our bathroom renovation services.